Being an American Montessori Society affiliate school, Appleseed's Distance Learning Program offers to keep the Montessori principles and practices alive. We are establishing a digital platform offering the same program rooted in the teachings of Maria Montessori.
Staying connected with our students is of utmost importance to us as well as providing each one of them with an authentic Montessori experience. Classes will be conducted online and children will be able to "spend time" with their teachers and peers on a regular basis. Large group activities such as Circle Time, Storytelling, Art and the like will be done daily together with one-on-one sessions with children based on their learning pace and progress. It is essential for us to be able to offer our students the attention and time they need to move on from lesson to lesson.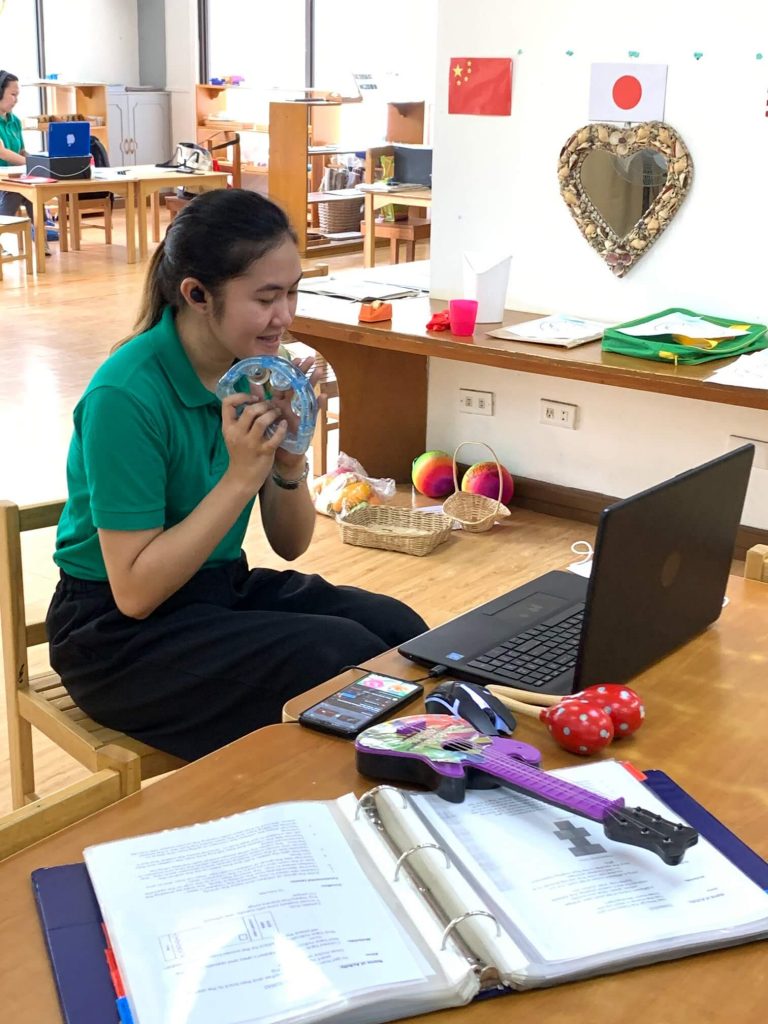 The Primary Program is for children ages 3-5 years old. The subject areas offered are Reading and Language, Math, Cultural Studies, Practical Life and Sensorial.
Music, Grateful Living, Peace Education, Rhymes, Storytelling, Art, Gross Motor activities and Early Childhood Yoga are essential parts of the program as well.
An overview of the class schedule is as follows:
Primary Program for children ages 3-5 years old, 2 hours 30 minutes sessions for 4 or 5 days a week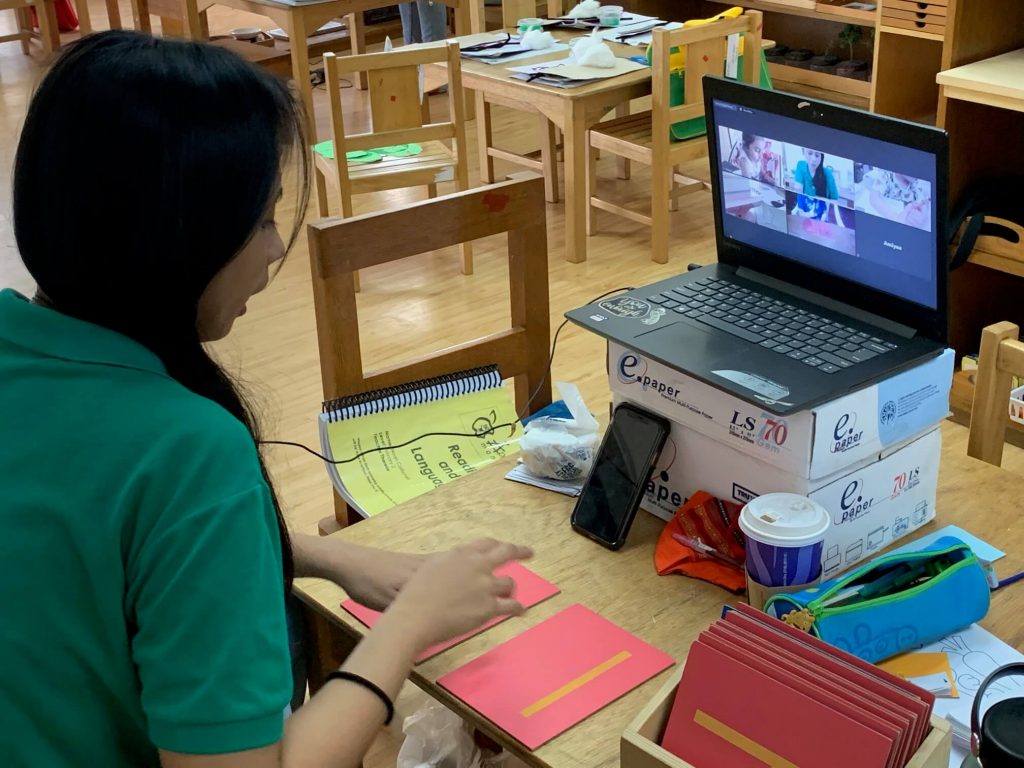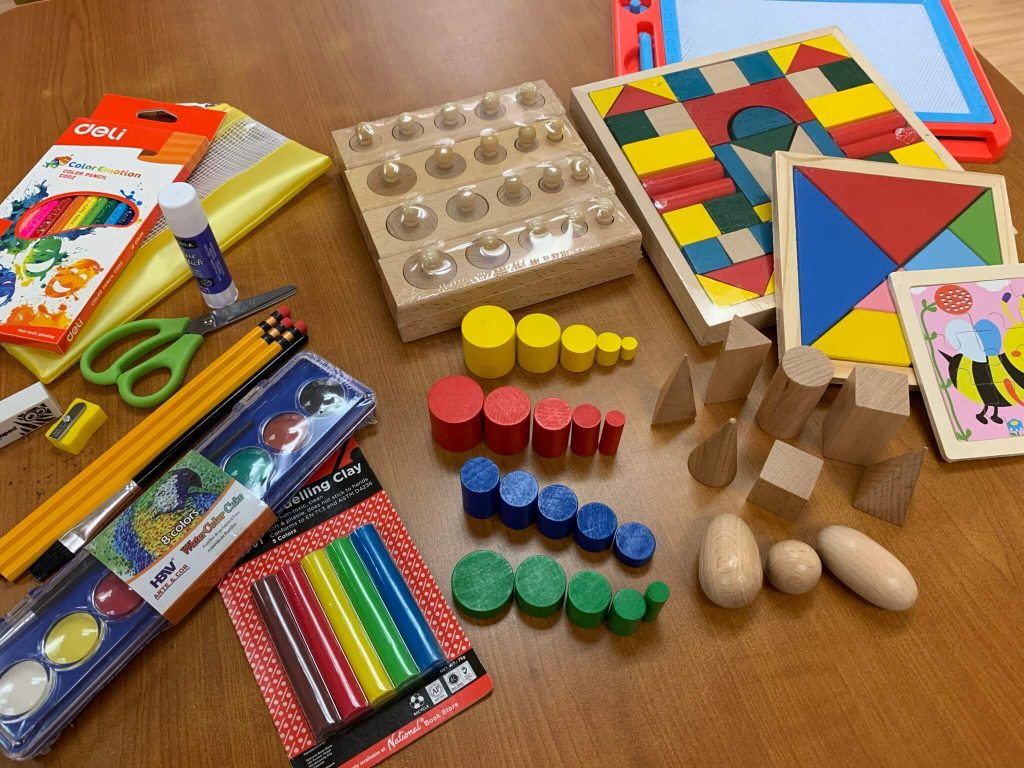 The Montessori Method of teaching provides children with a sensorial and hands on learning experience. Maria Montessori believed that the more senses are used during exploration and discovery leads to a deeper understanding of the concepts taught. In Appleseed Montessori's Distance Learning Program, the teachers prepare carefully designed teacher-made materials as well as miniature versions of Montessori materials for the students to use in class. The school also provides a set of manipulative toys, puzzles, building blocks and the like. A Starter Kit with some school supplies and materials together with weekly kits are sent out regularly to provide our students with the things they'll need on a normal basis. Being such tactile learners, it is the school's priority to cater to our students desire to learn with their hands and carry this out even on an online platform. We are passionate about carrying on all Montessori principles and providing our students with the necessary materials is a vital part of what the online program offers.